Between the Sheets: Sheet Masks 101
Posted on 29 August 2018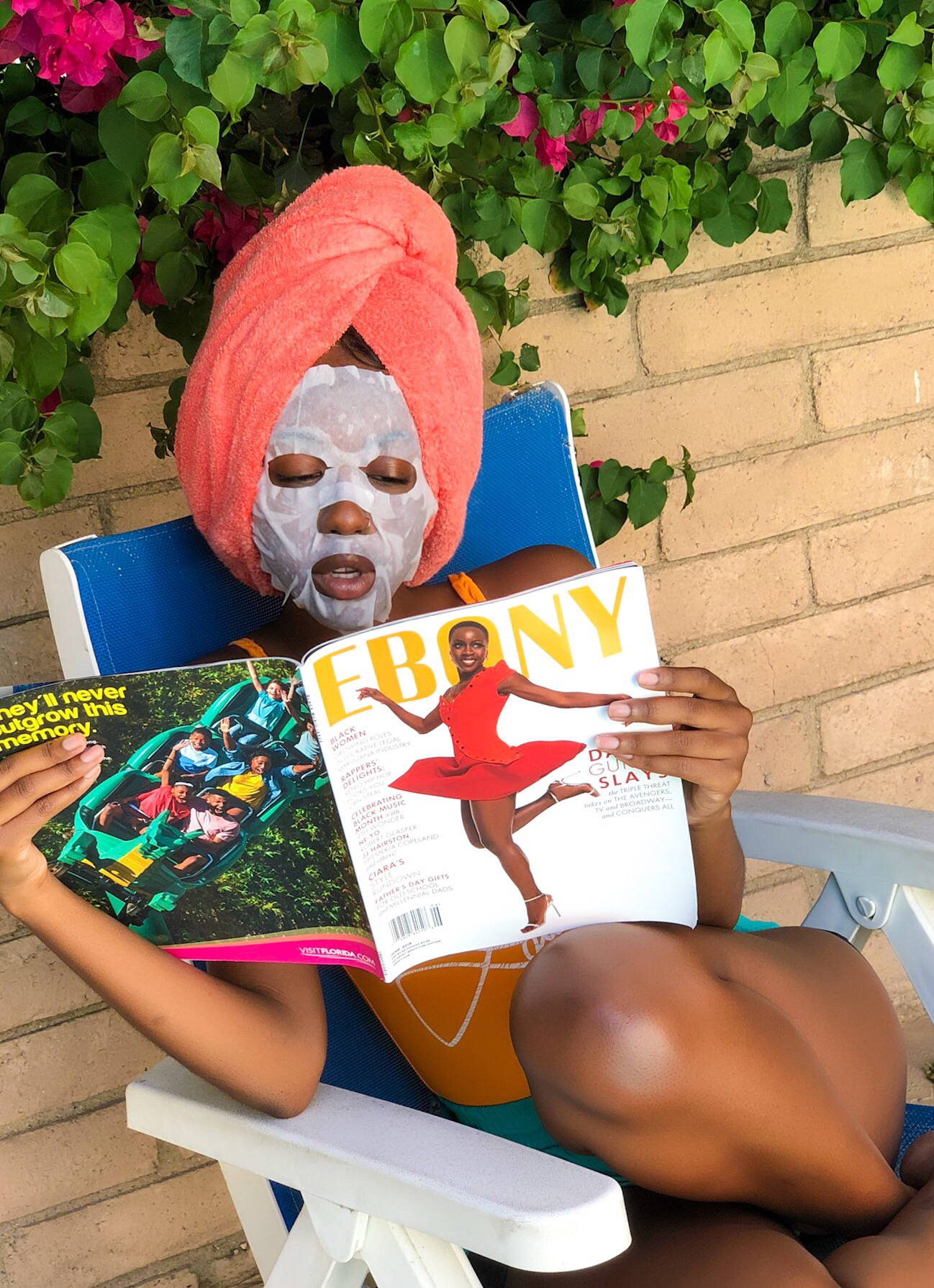 Nothing compares to the joy of coming home after a long day, changing into comfy clothes and knowing sheer ecstasy lies minutes away. The feeling of silky smooth sheets against your freshly showered skin calls out to you. Now imagine this feeling...on your face! The final installment of our Travel Series "Tour of Africa" features two OUiGLO Rich Collagen Face Masks, guaranteed to transport your skin to paradise.
If you haven't peeped the sheet mask selfies peppering social media, allow me to fill you in. The typical sheet mask is made from fabric cut into a face shape and soaked in serum. The serum formulas target skincare routines like cleansing, moisturizing, and clarifying. Sheet masks originated in South Korea, where the beauty culture emphasizes skincare in innovative ways that spread like wildfire. Now that the secret's out, women around the world apply a weekly sheet mask to keep their skin hydrated and bring a bit of the spa home with them.
We know summertime poses skincare challenges--dryness, UV ray exposure, breakouts, the works. Moisture masks help address these issues without being a hassle. You can still watch TV, fold laundry or prep for bed while you wear one because it attaches to your face, absorbing into your pores without dripping or leaving a mess. And if you're the low maintenance sort like me, knowing that a 30-minute mask won't render you immobile is a major plus. Lastly, you do not have to rinse your face afterward. You can just remove the sheet mask, rub in the remaining serum, and keep it movin'. Praise!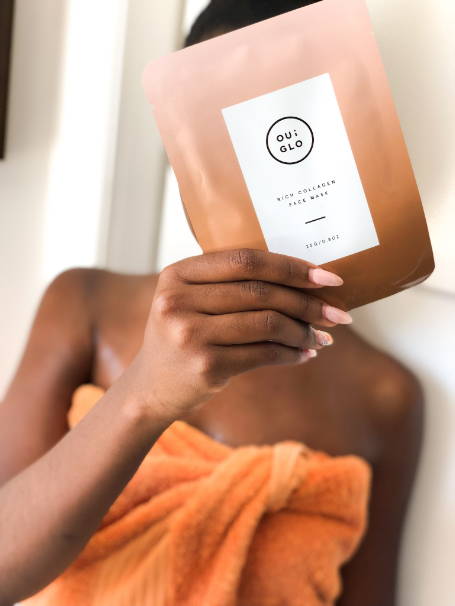 But let's keep it 100. Not all sheet masks are created equal. The serum ingredients prove just as key to your skin's health as the design. We selected the OUiGLO sheet masks because we cannot get enough of the collagen and fruit extracts in their serum. Collagen keeps your skin firm and elastic, enhancing the youthful look of your skin. The licorice and grapefruit contain naturally restorative properties that reduce hyper-pigmentation. So dark spots and under-eye circles can kick rocks, okay?? Finally, the apricot and cucumber work together to boost moisture and reduce inflammation so you don't have to stress over puffiness or dry patches. How many facial treatments have you used where you recognize all of the ingredients? Seriously…
In fact, many plants and fruits contain healing properties that are perfect for sheet masks. For instance, kiwi acts an an anti-inflammatory, while olives and avocado pack in tons of moisture. Antioxidants found in aloe and ginseng boost healing and repair blemishes, making for a glowing complexion. Botanic Farm has utilized these naturally occurring properties in their Natural Energy Sheet Mask collection and we have been loving every bit of the facial glow they give us. The blue lotus found in this Purlisse's sheet mask helps balance oily skin and the Vitamin A helps combat acne breakouts. This only gets better with their Rejuvenating Sheet Mask, which employs the anti-aging and UV protectant characteristics of green tea and ginger with pure perfection. If your skin just needs soothing and revitalizing, Re:Fresh offers a sheet mask designed to cleanse and calm your pores in just one application. Find the one that works for you - all are available in the ONYXSHOP.
Regardless of your skin goals, sheet masks can offer a solution that marries ease and pampering. So take a "Tour of Africa" this month and find yourself between the sheets, feeling refreshed and looking glam. After all, what's the point of going on a skincare journey if you can't enjoy the trip??
The last day to start your subscription with the August ONYXBOX is August 31 - DON'T SLEEP!
---